News & Events
Older Wisconsin Women Continue to Live on the Edge
April 6, 2012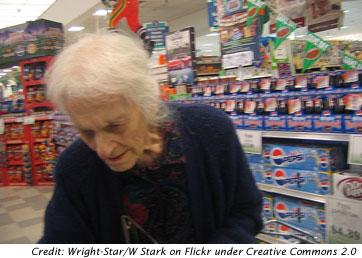 According to a newly released report from WWN National Elder Economic Security Program Partner, Wider Opportunities for Women (WOW), older women across the county, including Wisconsin, struggle to meet basic living expenses.

Nearly 60% all American women age 65 and older do not have enough income to cover their expenses.  For older Latinas and African-African women this percentage jumps to 75%. 

These numbers are released as part of WOW's Elder Economic Security Index  which aims to show a true cost of living for those age 65 and over based on costs for housing, transportation, food, healthcare and other factors.  For most senior women this cost of living goes well beyond what they can expect to receive in monthly benefits.

WWN is proud to be WOW's Wisconsin state-partner. Through our Wisconsin Elder Economic Security Initiative (WiEESI) we continue to educate the public on the true cost of living for seniors in our state.  To learn about WiEESI, visit our  program webpage.