News & Events
It's a Big Week for Wisconsin Women!
June 4, 2012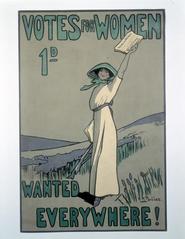 Wisconsin is less than one day away from a historic, state-wide recall election on Tuesday, June 5th.  Regardless of where we stand on the issues, every election can have dramatic implications for policies that affect our health, our jobs, our families and our communities.

That's why it's critical that every eligible Wisconsin woman  exercises her right to vote so that  her voice is heard on the issues that affect her and her family.

Visit our Voting Information Page for great, non-partisan links and resources to help you prepare for Election Day.  Get informed and get out there!