News & Events
Join us June 7th for a WWN "Women on Topic" Brown Bag with Sara Finger!
June 4, 2012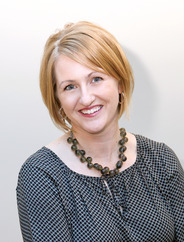 Join the Wisconsin Women's Network for the fifth in our "Women on Topic" monthly Brown Bag series on Thursday, June 7th at Noon in the WWN Conference Room, 612 W. Main St., Suite 200., Madison. The series offers members and the public a unique opportunity to hear the timely perspective of women leaders from a variety of fields as we assess the status of women in Wisconsin and determine how we can work together to improve women's lives in 2012.

We are pleased to announce that the June Brown Bag will be led by Sara Finger, Founder and Executive Director of the Wisconsin Alliance for Women's Health! Sara will discuss the recent Wisconsin Women's Health Policy Summit, current state and federal health policies and what changes to these policies may mean for Wisconsin women. Read Sara's bio here to learn more about her and her organization's incredible work.

All lunchtime "Women on Topic" Brown Bag discussions are free to WWN members (non-members wishing to attend are encouraged to make a small donation to support the series, or simply become members at special Brown Bag rates at the door). We encourage members to bring friends, coworkers or others who may be interested. Space is limited, so please let us know if you plan to attend by RSVPing on our Facebook page.

Have an idea for a great Brown Bag discussion topic or want more information about the series? Call us at 608-255-9809 or email info@wiwomensnetwork.org.