News & Events
Celebrate our Strength—Turn Words Into Action!
July 11, 2012
On August 18th, 1920, an historic and groundbreaking amendment was ratified. The 19th amendment, which prohibited denying any United States citizen the right to vote based on gender, was the result of decades of relentless struggle by American women, who along the way, completely transformed the idea of what it means to be a woman.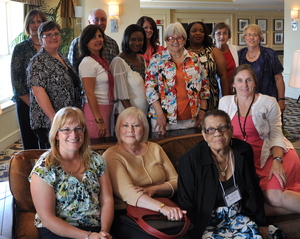 Join the Wisconsin Women's Networkon Thursday, August 30th, from 4:30-6:30 p.m. at Samba Brazilian Grill in Madison, as we come together to celebrate Women's Equality Day. Join us to honor the progress we have already made and to recognize the many obstacles we have yet to conquer.  Celebrate our strength and help us turnWORDS INTO ACTION.
Meet our special guests, the first class of fellows of WWN's Wisconsin Women's Policy Institute, strong women who have already  turned their words into action. Learn more about the Institute and how you can turn your words into action—whether it's by voting for the first time, learning about the public policy process, running for office, or getting more involved in your community.
Eat, drink and bid on fabulous items as part of our silent auction.
We will also offer voter registration and information so that eligible women of all ages and backgrounds may take the first step towards turning their words into action by becoming voters.
This is WWN's only fundraising event this year and we depend on our generous sponsors to make it a success. Your contribution supports the work of the Wisconsin Women's Network to advance the status of women and girls in Wisconsin
. 
Please consider a tax-deductible sponsorship of this event at the $500, $250, $100 or $50 levels using our secured Paypal button below, or by mailing back our printable sponsorship form found at this link.
**All sponsors will be listed on our website. Sponsors at the $50 level or higher will be listed in our event program. Suggested donation of $15 at the door; all contributions greatly appreciated. Special reduced WWN memberships also available at the door.
Thank you for your continued support of the Wisconsin Women's Network!  We look forward to seeing you on August 30th for an exciting, fun and inspirational night of celebration, reflection and recommitment.  Please pass along our event invitation to your friends and colleagues and encourage them to attend!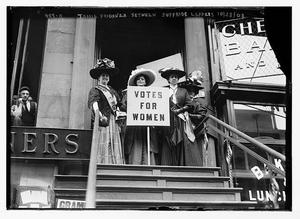 P.S.  We need you to help us turn Words Into Action.  Did you know that only 66% of eligible women chose to cast a vote in the 2008 presidential election?  When the powerful and heroic suffragettes were threatened, jailed, and abused, it was not for 66% participation, and with women's issues taking center stage in 2012, nowoman should choose to remain silent this crucial election year.