News & Events
Meet our first "Member of the Month": RSVP of Dane County!
July 2, 2012
Starting this month, the Wisconsin Women's Network has launched a new "Member of the Month" outreach program to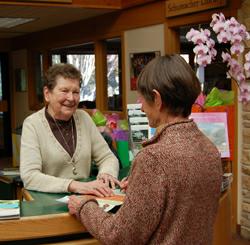 highlight the fabulous work of our member organizations.  We are thrilled to introduce our first Member of the Month: RSVP of Dane County!
RSVP of Dane County seeks to utilize the skills, knowledge and life experiences of older adults, helping them lead healthy, productive lives while making a positive impact in the community.  Volunteers are personally interviewed and matched with appropriate assignments that meet their time, interest, and lifestyle needs, as well as skills required by community agencies. RSVP also provides regular follow-up to ensure volunteer satisfaction. Survey results indicate that over 94% of RSVP volunteers feel their volunteer work keeps them active, and that they have a more positive outlook because they help their community. In 2011, over 70% of RSVP volunteers were women.
With over 2,000 volunteers, RSVP of Dane County is one of the largest RSVP volunteer programs in the United States. Key Dane County programs include: Community Connections, a program to place volunteers aged 55 and older into opportunities that match their skills and interests; Veterans Helping Veterans, a program to provide veterans with rides and other services; group projects such as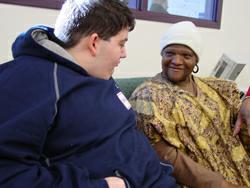 volunteer sewing and knitting homemade items for non-profit agencies to give to their clients; driver services to connect seniors with doctors' appointments, meals, and more; inter-generational programs such as Foster Grandparents that allow seniors to give back to younger people in need; and much more.
Want to join great organizations like RSVP of Dane County as a member organization of the Wisconsin Women's Network? To renew or join, simply mail back our Organizational Membership Form with your dues in support of WWN's educational, communications and advocacy programs. You may also donate online using our secured Paypal Button:



Questions? Call us at 608-255-9809 or email 
info@wiwomensnetwork.org
.