News & Events
Welcome WWN Board Member, Katherine Dellenbach!
July 3, 2012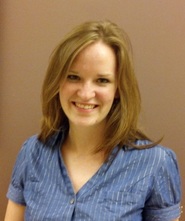 WWN is pleased to introduce the newest member of our Board of Directors, Katherine Dellenbach.
Katherine is a second-year law student and joined the Board this spring as a Member-at-Large and representative of WWN Member Organization, Wisconsin Law Students for Reproductive Justice. Katherine brings to the board strong experience in political campaign work and non-profit development.  She is currently spearheading a WWN effort to develop a professional mentoring program for young women.
We are thrilled to welcome Katherine to our Board of Directors!
––––––––-
Are you passionate about women's issues? Want to help us develop programs to improve conditions for women and girls right here in Wisconsin? We need people with a variety of talents and backgrounds to serve on our Board of Directors. To learn more, contact us at 608-255-9809 orinfo@wiwomensnetwork.org.